Serene Care: finding a digital social care record solution
Serene Care is a residential and dementia care home service run by Palvi and Jay Dodhia that operates three sites across the Midlands.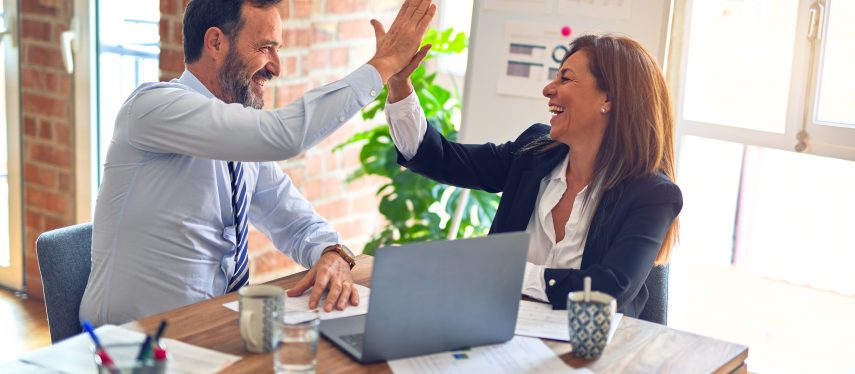 Serene Care is a residential and dementia care home service run by Palvi and Jay Dodhia that operates three sites across the Midlands.
Co-director, Palvi, has a keen interest in digital technologies and has developed research with NHS colleagues and Caroline Green from Kings College London, exploring the barriers and facilitators to implementing digital technology in care. As she explains, 
"We spoke to lots of providers and managers to hear their experiences of digital innovation and they were all saying the same thing. The barriers to going digital usually revolve around navigating what's out there, staff buy-in and funding." 
Serene Care initially had a similar viewpoint, and couldn't see how care management software could support their business. As Palvi explains, 
"At the very start, when we had our first home, we never handwrote a care plan. Back then we were recording care plans on a computer. I had seen different software systems pre-Covid but they were nowhere near as impressive as what they are now." 
"Someone who owns a care plan software company told me to give it a try and I told them it would never work – I tried it, and I was wrong." 
Finding the right tech supplier
After taking a glimpse into what a digital care plan system could look like, Palvi and Jay realised how much something like this could help their business and started visiting care shows, taking time to test out different products and speak to lots of suppliers. 
Eventually, Palvi and Jay found Care Vision, a cloud-based care home management software system, and felt like this would be the right fit for their business. 
"It was written by someone who owns a care home, not someone who thinks they know how to run a care home. They know what a small provider is looking for and the software had been tried and tested on their own homes. We didn't want a separate system for e-mar, audits, and tracking enquiries. This is a one stop shop which works perfectly and means we don't have to pay for 3 different systems to do 3 different things."  
Software integration
Integrating the Care Vision software took a lot of time and Palvi was adamant that she needed to understand the software inside and out, so hired additional staff members to support the day to day running of the business. This meant that she could dedicate her time to supporting the software integration in her first home and worked closely with the Directors of the company to understand it.   
"Nothing was too much trouble for Abdullah and Rishi, they were so accommodating and made sure that we really liked the system. They were respective to feedback and it was refreshing to see that their only objective was to ensure they kept their customers happy." 
Palvi trained her central head office team on how to use the software and showed them the positive impact this could have on the business. As she explains,  
"I sold staff the product by demonstrating to them how it applies to their own work. Some of my staff were hesitant at first, but once I demonstrated the system and the benefits of it they were happy to make the transition."  
The integration didn't come without some unexpected challenges. As Palvi explains, 
"We had to get a lot of extra support to integrate WiFi reach across the building which was a big issue for us. When we moved our second home over it was much easier as we had already gone through the issues so knew how to deal with them." 
Advice to other providers
There's an abundance of digital tech available to the sector and making a decision on what is suitable isn't always an easy task. There are some steps a provider can take to make the right decision for them. Palvi advises: 
"Test products and speak to the people who are using the product and get personal recommendations. That's so important, don't just let suppliers sell it to you, speak to their clients and find out more about them. Make sure whoever you choose are willing to help and talk to you. A good supplier will develop and value the relationship they have with a client." 
Care Vision are part of the assured solutions list. The assured solutions list has been assured by the NHS Transformation Directorate. You can view the list here. 
Read Palvi and Caroline's research.
Read more about Serene Care.
Read more about Care Vision. 
Photo by krakenimages on Unsplash