Welcome to the new digitising social care website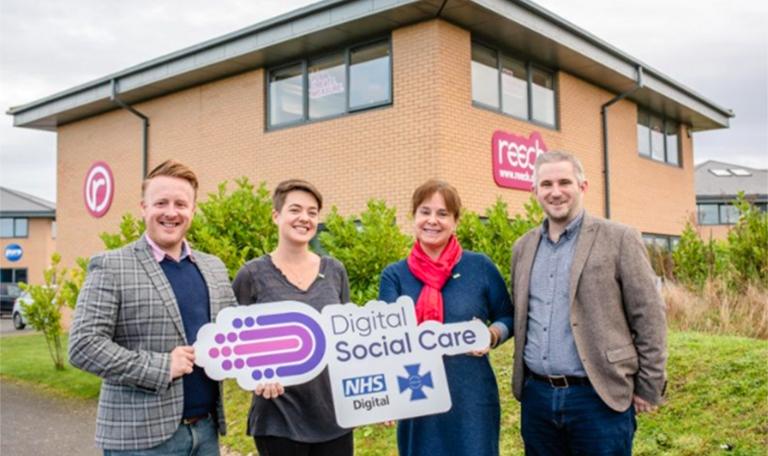 A source of trusted content, guidance and support for adult social care providers, wherever you are on your digital journey. 
It's been a time of rapid technological change for the adult social care sector since the original Digital Social Care website was launched in June 2019. The site was set up as a partnership project between members of the Care Provider Alliance, Skills for Care and NHS Digital. The aim of the Digital Social Care project was to support social care providers with technology, data protection and appropriate information sharing with health and local authority partners. 
Not long after launch the Covid-19 pandemic hit and the country went into lockdown. The website and helpline were invaluable in supporting the adult social care sector to make use of technology as it faced an unprecedented crisis.  
We've now retired the Digital Social Care website and brand, building on those early foundations to bring you a new, CARE-branded website. It's one which reflects the increasingly central role that digital innovation plays in the delivery and management of care. 
In 2021 the government published its white paper, People at the Heart of Care. This included the commitment of a three year programme of funding to support the digital transformation of adult social care. The digitising social care programme team (which is a joint team of DHSC and NHS England staff)  was tasked with delivering on these commitments.
Soon afterwards work began to build a new website which would meet Government Service Standards for accessibility. Which brings us to where we are today.
We've gone through all of the content from the old site, working with subject matter experts in order to make sure that it's all still relevant and up to date. Content that we have kept has been rewritten and in some cases reformatted so that it complies with government service standards.  There's lots of new information and to keep things simple we've also linked out to other info you might need to access. For example, the Better Security Better Care programme now has its own separate web presence.
We continue to work in close partnership with the Digital Care Hub consortium (the new name for the Digital Social Care Consortium) to identify and meet the sector's needs for advice, guidance and skills support, wherever you are on your digital journey. 
We hope you find our new site easier to navigate, let us know what you think and what you would like to see here.